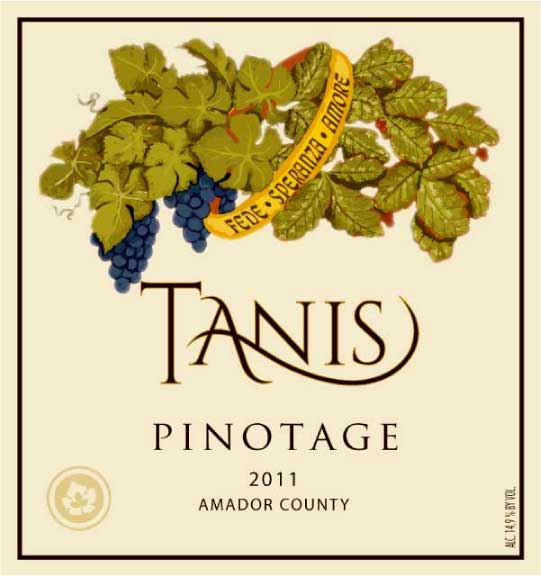 Vines that endure harsh conditions produce exceptional wine, much as life's hardships produce character and strength. Tanis Vineyards began as an intimidating patch of poison oak, yet through perseverance and hard work it became a fruitful vineyard. Early on, Andrew lost his wedding ring in the vineyard while hand pressing grapes. The ring was never found. Our label art is a symbolic reminder that although in life there is loss, the important things endure forever: Faith, Hope, and Love.
Remain in the vine, and may your life be fruitful!
Read more about TANIS Vineyards Amador CA winery...